In my last blog I looked at the complexity that surrounds the issue of obesity in our society. We have become far too focused on the individual and personal choice, whilst clouding the whole issue in shame and blame through stigmatisation. My hope is that we can talk about obesity with humility and compassion and re-frame the conversation from the all too often over-simplified position of 'calories-in-calories-out'. Let's be really clear as we begin to focus on what we can do as individuals, that we do not all start on a level playing field. We have different genetics, different sexes, different body types, different ethnicities, grew up in different environments, have differing belief systems and different personality types. We are different and this should be celebrated! So, this cannot be a game of comparisons. Tough though it may be for me to accept, I am never going to look like Joe Wicks! When I started to write this blog piece on how we might think about obesity as individuals and communities (given all the other complicated factors which make living well in an obesogenic environment so much harder), I thought that I would be able to write it fairly easily. However, I'm discovering that it could easily turn into a book! And so, I'm going to continue this a mini-series and write several more posts, partly so they are not too long and partly, so that I can explore the issues in more depth. The series does not aim to be the answer to every practical question about obesity, weight loss or positive body image, but I hope that it will be really helpful in setting out a way of thinking about the issues affecting us. I will look at some of the deeper causes and then some possible ways to find ways forward.
The Impact of Trauma and Adverse Childhood Experiences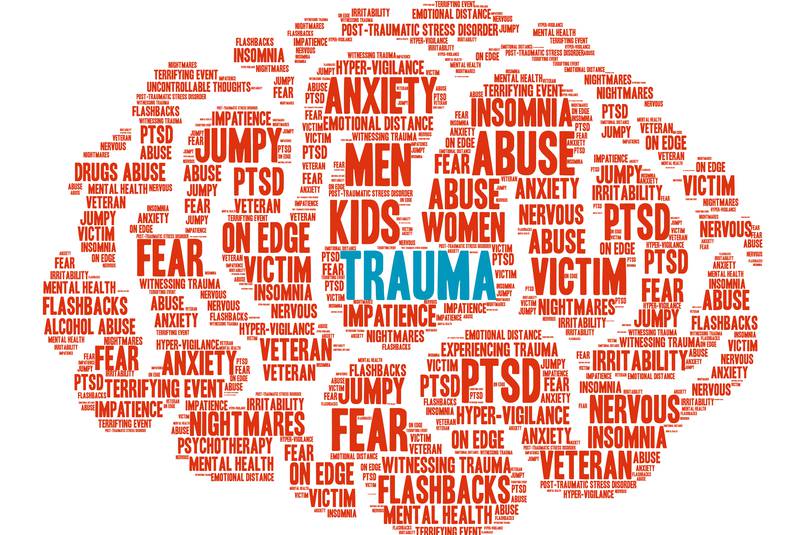 I think we have to start here.
In the 1980s, Dr Vincent Felitti, Director of Preventative Medicine at the Kaiser Permanente Health System in San Diego, California, began to discover something troubling in his weight-loss clinics: there was a very high drop out rate and he couldn't understand why. What we went on to discover, in conjunction with Dr Robert Anda, over the following 15 years was that around 50% of people in his clinics had suffered from a significant number of 'Adverse Childhood Experiences'. Initially his patients would do well and lose weight and then stop attending and put their weight back on.Something I think we see again and again in the 'diet world'.
Further studies across the USA and UK have shows that 50% of us have been through at least one ACE and around 10% of us have been through at least 4 of them. Trauma, especially in our early years, but actually at any time, can have a profound effect on our lives. The eminent Professor of Psychiatry, Bessel Van der Kolk, writes in his book 'The Body Keeps The Score' about what changes take place in our brains, our genes and our subsequent coping mechanisms and behaviours as a result. The issue for many of us, who are 'overweight' is not that there is something wrong with us, but rather that something happened to us which has deeply impacted us ever since. My friend Lesley, an incredibly brave woman, whom I really admire, puts it this way:
"I wasn't loved or nurtured as a child – I was abused. Sadistically. In every way. Although to the outside world we were a model family. I craved love and substituted it with food. I believe ACEs are a huge factor in obesity. In seeking comfort in food, I developed an emotional relationship with food. Rewards, celebrations, socialising, commiserating – we are all guilty of using food in these ways to a greater or lesser degree. Crack ACEs and I think we'd go a long way to tackling obesity and other 'dependency' type issues."
(If you are familiar with this blog, you will know that I have blogged several times about what ACEs are and why they can have such a profound effect on our lives. There is also a link to a book I have co-authored on this subject here, – we have a new one coming out soon!). If you prefer podcasts, we have done one here.
For those of us who work in clinical settings, giving someone the chance to tell their story, rather than just referring them through to some new service or other can have a much more healing effect than we realise and might significantly change the next steps the person in front of us chooses to take on their journey. Giving a bit of extra time, to listen with kind eyes and to understand someone's experiences can make all the difference in bringing real and lasting change.
Although not all of us who are overweight or obese have been through a terrible experience or trauma – it is true for many of us. Recognising the hard reality of trauma in our society and how rife it is, even within 'model families' helps us realise again the complex relationship we can develop with food and the resulting issues we can have with our weight.  So firstly, let's have some compassion in how we view ourselves and others, let's not make assumptions about what people are like or what they may or may not have been through, because we don't know their stories. Let's also be committed to being trauma informed and a) help create the kind of society in which we see an end to as many ACEs as possible, whilst b) putting more protective factors in place to help children who are going through them and c) enable each other to get healed from the traumas we have experienced, without judgement. There are many things which can help us heal from trauma – the most important step is breaking the silence and the shame by telling someone we love and trust the truth about our story. Simply sharing the burden, being heard and validated is in and of itself deeply healing. Particular talking and psychological therapies like EMDR, family systems therapy and trauma-focused CBT are a helpful next step, alongside various physical therapies, which help us learn to live in our bodies without having to be defined by the traumas we have experienced. These can be available in certain NHS mental health teams, through various charities and private therapists.