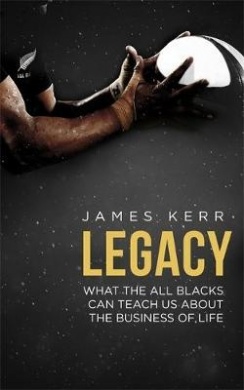 I've recently finished reading the extraordinary book, "Legacy", by James Kerr. It is a book about the culture of The All Blacks, the most "successful" sports team in the world. If you are involved in leadership, at any level, especially if you are passionate about developing the culture of your team, I would heartily recommend that you buy yourself a copy – it serves as a great manual! As you might expect in a book which flows out of Rugby Union, there are 15 principles to align with the 15 players in the team. I will therefore make this a 2 part reflection, to make it more readable!
I've written a few blogs on here about the importance of culture (of joy and kindness) in health and social care, and indeed, the IHI so clearly show that building a "Culture of Joy" in healthcare is one of the core pillars to creating a truly excellent, safe and sustainable health and social care system. If we get the culture right, everything else follows. We spend so much time focused on vision, process and measurement, but nowhere near enough time to establishing a really healthy and flourishing culture. So, how do we do it? How do we build a really good culture? Well….I am no expert, but I want to share what I've learnt from this book and am learning through the work we are doing here in Morecambe Bay.
1) Character – it is everything. Team is not built on good players, it is built on good character, which is far more important than talent. Good character starts with humility. No one is ever too important to do the most menial of tasks. This has to be modelled.
2) Adapt – Darwin said, "it is not the strongest species who survive, but those most able to adapt." In a target driven system, like health and social care, with edicts handed out from on high, we need to develop the kind of culture that is able to take the strain, to bend, to mold and not lose focus at the whim of every new government initiative. Adaptation means we need a compelling vision for the future and the investment in our teams to move well together, especially at times of pressure.
3) Purpose – My coach, Nick Robinson, asked me a great question the other day. I have been really struggling with the idea of ambition. For me, ambition is a word that is tied up in negative ideas like selfishness and arrogance (that isn't true for everyone – just carries those connotations for me!). So, we explored what a better word might be to help me think about the future. The word we agreed on was purpose. So then he asked me, "So, what is your purpose? Who are you here to serve? And where in the world does that need to be manifest?" At one of the lowest points in their history, after crashing out of the World Cup in the Quater Finals – a match they really should have won, a group of the All Blacks shut themselves in a room to rediscover their purpose. One of the coaches spoke 6 words and it began to change everything. "Better people make better All Blacks." This is true in every context. Better people make better doctors. Better people make better nurses. Better people make better managers. Better people make better receptionists. Better people make better leaders. We spend an inordinate amount of time developing the skills of our teams, making sure they can 'deliver the goods', but we invest precious little time, space or energy in ensuring that we develop better people. Do we help people confront their own ego issues? Do we enable people to get to grips with their shadows, their struggles, their root issues? It really matters who people are, far more than what they can do. Perhaps our development days should focus far more on tools like the enneagram and strengths finder than on some of the "mandatory training" we always make the priority.
4) Responsibility – this forms so much of the 'culture of joy' I have blogged about before. People need to know they are trusted to do the work they have to do. We have to create a culture of ownership, accountability (not micromanagement) and trust. The All Blacks talk about a collaborative culture in which individual talents can rise and flourish. Are we crushing the creativity of our teams by not allowing people to really come into their own?
5) Learn – for people to be at the top of their game, they need space and time to develop their skills. In a global landscape, we need to look beyond our own boundaries, discover new approaches, learn best practices and push the boundaries. It's not OK to just settle for something a bit rubbish – learning allows us to strive for excellence in our work. There is wisdom in this Maori saying: "The first stage of learning is silence. The second is listening."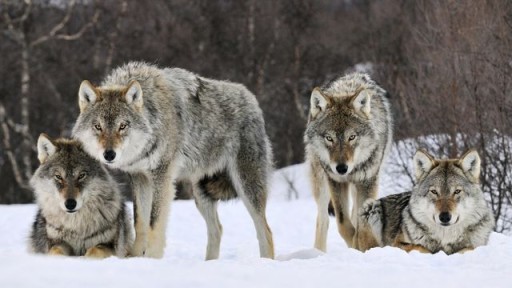 6)Whanau – Rudyard Kipling wrote: "For the strength of the Pack is in the Wolf, and the strength of the Wolf is in the Pack." The being of team comes from within. In the All Blacks, there isn't space for "dickheads". Team is everything and those who want the glory for themselves will not find a place within it. The All Blacks build on this principle. It is better to be punched in the stomach than stabbed in the back, or as the Arab proverb says: "It is better to have a thousand enemies outside your tent, than one inside." We need to create a healthy culture of being able to challenge damaging attitudes and behaviour so that when we move, we move as one in adaptable formation, like the spearhead formation of birds as they fly.
7) Expectations – There is a saying the All Blacks use: "Aim for the highest cloud, so that if you miss it, you will hit a lofty mountain." Why aim for something a bit rubbish? If we benchmark ourselves against the best practices, we will strive to be the best we can be. It's OK to fail – that's what a learning culture is about. But it's also ok to not set your standards low and expect failure. Let's expect the best from our teams so that we create a culture of excellence in the way we work.
8) Practice Under Pressure – I think this is especially important in a geography, like ours, in which we may not see some things very commonly. Simulation labs are vital and exposure to other working environments, so that we learn how to deal with serious situations with a calm head. When the heat is turned up, as it so often is in our working environments, we need cool heads and steady hands. Ensuring our training is as robust and pressured as possible, makes us ready for the times our skills are needed most. For this reason, we must not mollycoddle our medical, nursing and therapy students too much. We must expose them and our junior staff and help them be prepared for our times of greatest pressure.
In the next blog, I will focus on the other 7 principles of building a team culture. Plenty to think about above though, eh?!