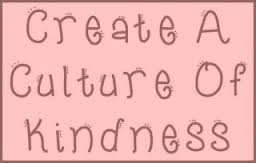 My morning surgery began today with a patient of mine, who works as Health Care Assistant (or Band 3) in our local acute hospital trust. As we find across the board in the NHS right now, there are pressures in her department with under-staffing and a very high and demanding work load. She started her day in tears, telling me about the sleepless nights, but even more so about the lack of support she is feeling in her work environment. She feels unable to understand why huge fees are paid to find locum consultants, when posts are not covered, but money cannot be found for the absence of staff at her level, when the numbers are down, leading to an increased pressure and low morale.
Now, this is not a criticism of the acute trust we partner with every day, because I actually know all too well the situation here, how complex it can be and just how dedicated to caring for staff the leadership of the trust are. However, when we read in the press today about sickness absence for stress among paramedics, and if I were to detail more stories about the number of cases I am currently dealing with as a GP about stress in the workplace for ALL grades of staff in the NHS and social care setting, then we have to face up to the fact that we have a problem. Stress in the workplace and low morale in our teams is not a problem we can afford to ignore. It not only causes high sickness rates, which then increases the pressure on teams, with knock on financial implications to the system; it also causes significant compassion fatigue (i.e. staff are literally less able to care about or for their patients), because they are emotionally overwhelmed, under-resourced and therefore become more numb, disengaged and unkind and this is detrimental to patient care.
The problem is actually really complex, but it is, in my opinion, primarily cultural, and particularly affects the lower pay-grades of staff, because they feel and are in fact less able, to influence change. If we do not develop a culture of kindness towards our own teams and have a sea-change within our working environments in terms of how we care for each other, we will only see the problems go from bad to worse. So, how do we create a culture of kindness, a culture of honour, a culture of wellbeing?
I would like to suggest six things (all beginning with H – the 6Hs), which are fairly simple, but make a massive difference to how teams function and therefore the morale within those teams:
Not difficult. Actually pretty straight forward. We don't need unkindness or low morale in our work places. We don't want to be suffering with compassion fatigue because we are physically and emotionally drained and running on empty. We really can create the kind of culture we want to see and experience in the NHS and social care – a culture of kindness – sounds nice doesn't it?! All it takes is for us to remember humanity, humility, help, honour, health and hope.