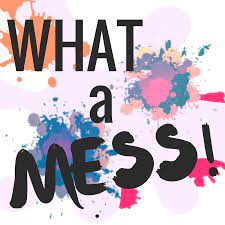 It is dominating the headlines – the winter crisis in the NHS. Long waits for ambulances, huge pressures on the Emergency Departments, people dying in hospital corridors, difficulties getting in to see a GP, Nurses and Paramedics going on strike, low staff morale, a growing sense of anger in the public. Why is this happening? What's going on? Can we really blame this on Covid-19 and Flu?
It's a lot more complex than that! Our NHS is complex living system, not a machine. You can't just tinker with a part of it and hope everything will be fixed.
I think there are (at least) 15 significant reasons as to why the NHS feels like it is creaking at the seams. And they all need serious attention, if we're going to get out of this mess, live our best lives and restore it to the best health and care system in the world. Here they are:
We have not created health and wellbeing in and with our communities. We have to positively create health. When we don't, we find ourselves responding to crises. The shocking quality of housing in our most disadvantaged communities is just one example. We need to partner with our communities through genuine participation to build this together.
We have not prevented ill health. Huge cuts to public health budgets since 2010 have led to a demise in prevention services and we have not learned well enough from places like Wigan, where innovative, community-based solutions have been found, despite austerity.
We have not improved population health and not tackled inequality and inequity in our society with any sense of urgency. Yet, this is now affecting all of us due to the overwhelm on our public services. Professor Sir Michael Marmot's work has proven this again and again.
We have not valued people who work in the health and care sector, especially those who are paid poorly, for the incredibly hard work they do. It's no wonder they are striking or leaving altogether.
We are living longer than we were when the NHS was incepted, (though life expectancy for women is falling in our least affluent communities) but we have not invested in social care.
We have not built the right infrastructure, with significantly less hospital beds and less doctors per head of population than most other similar countries.
We have not championed the vital role that GPs and Primary Care services play in caring for the health needs of our local communities. We have not developed integrated community teams to the extent that is needed. The Fuller Report will help to change this, if the necessary investments follow.
We have not integrated health policy with other key areas of public policy. For example, greater strategic thinking between the departments of health and education would lead to far better mental health outcomes for our children and young people.
We simply have not invested enough money in our health system, as exposed in a £40 billion gap compared to most EU countries, every year for the last 10 years – that is 20% less per person!
We have not developed fair funding formulae, which worsens inequalities and worsens overall health outcomes. We're simply not putting the resources into the places that need them most.
We have not recruited enough doctors or nurses and have failed to develop appropriate workforce plans in time for the situation we now find ourselves in.
We have not cared for the wellbeing of NHS and social care staff, leading to high levels of burnout and low morale.
We have not utilised the advantages of sharing patient records across the NHS in safe and timely ways. As a result, there remains much wasted time and effort and poorly joined-up care.
We have not stopped perverse behaviours in the NHS by continuing to allow payment by results, rather than encouraging true, integrated system working. ICBs need much more upfront permission to do this.
We have not planned adequately for winter again! We could have predicted this mess months and even years ago….but action is too little, too late….and the cost to human lives, as we are witnessing, is too great. And yes – of course, Flu and Covid-19 are playing a significant part…..
It's not that difficult. It just requires compassionate, strategic, visionary, joined-up, collaborative leadership! Thankfully, across many levels of the NHS and Local Government there is plenty of this. Simply turn the negatives around. In the end it's a question of values and who and what we value.